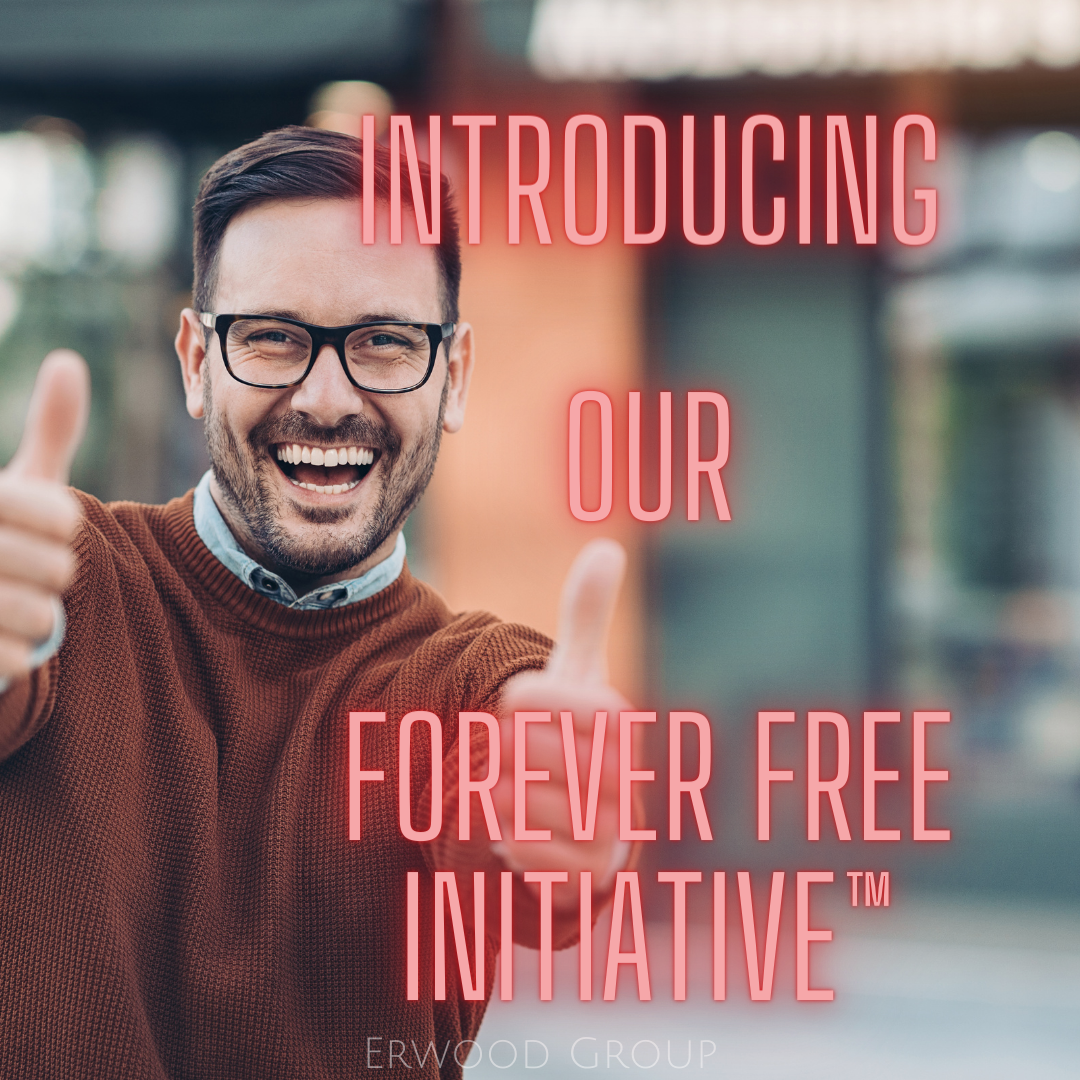 Our Forever Free Initiative™ by the Erwood Group is our way of addressing the perception that business continuity planning, contingency planning, and overall preparedness planning for business is too expensive and/or too complicated.
As part of this initiative, we are making two of the modules of our Impact Tool™ available to the public free to use. This is to enable them to better prepare and enhance their overall awareness of the impact on their business from a disruption or disaster.
The two modules that are free are: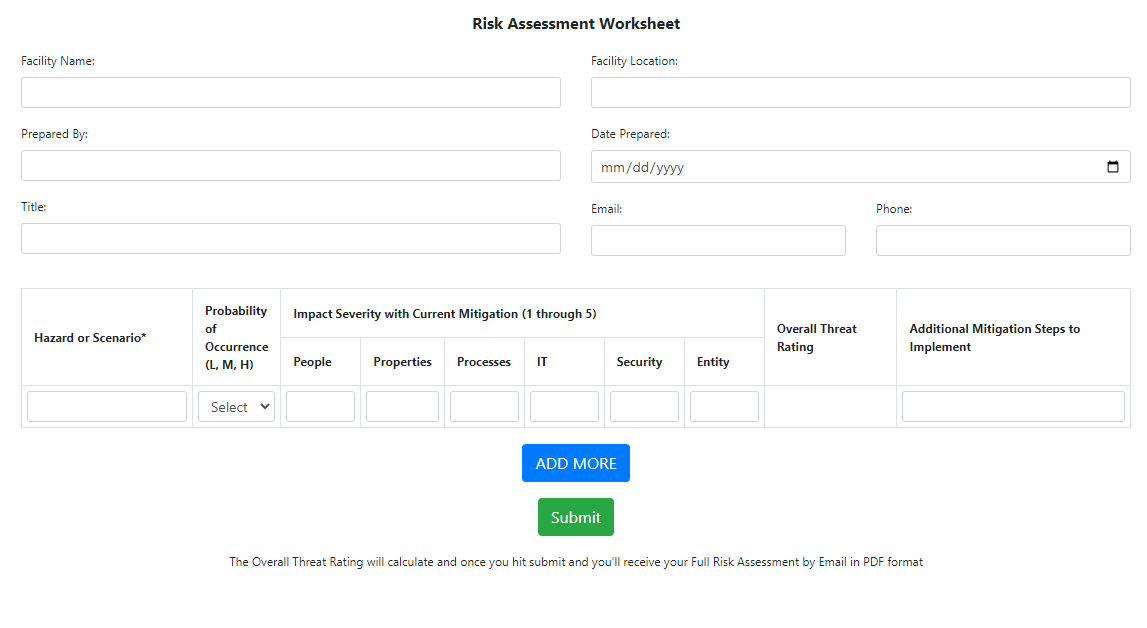 We at the Erwood Group believe providing these two tools will greatly benefit businesses of all sizes. Though we know this will have the biggest benefit to the SMB market by making it possible for these businesses to assess their risks to hazards as well as the overall impact of these hazards on the business without having to worry about the costs to complete these basic and fundamental assessments.
Additionally, we are providing the ability to calculate the costs that a disruption or downtime will have on the business and allowing them to complete a basic Financial Impact Analysis on their business operations by utilizing the Basic Downtime Calculator Tool.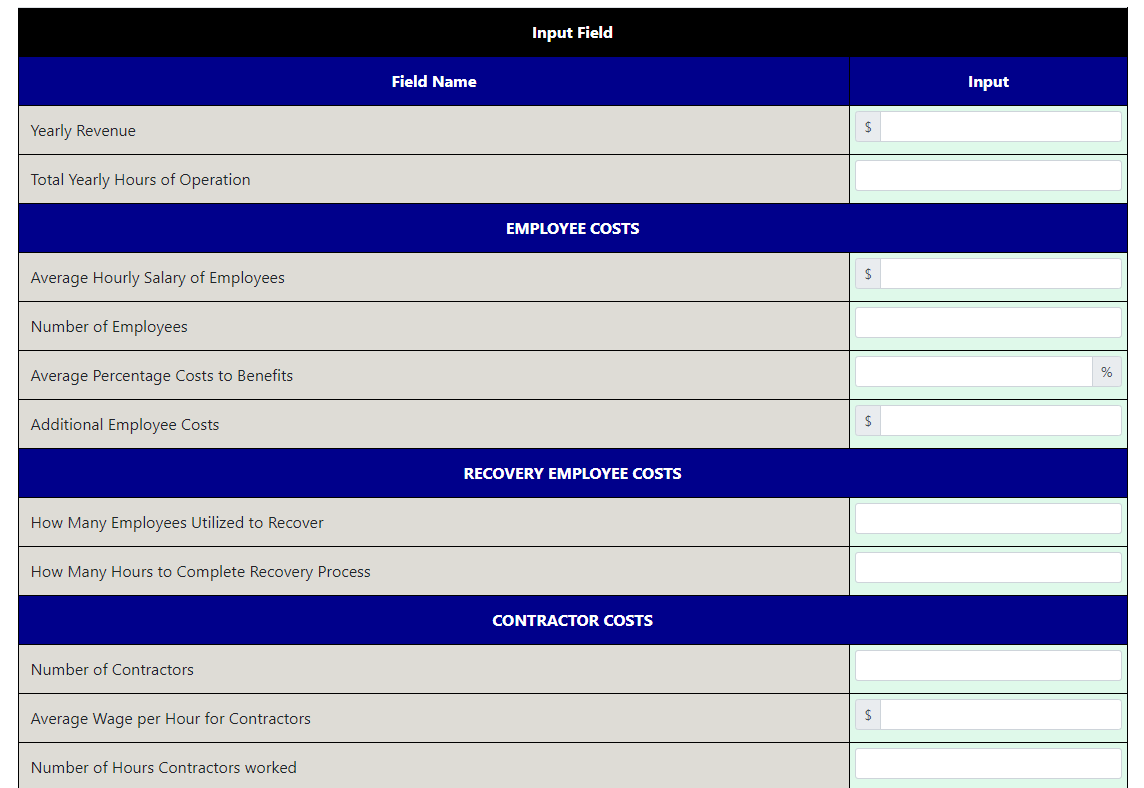 These tools have long been a part of our Impact Toolkit™ and have been developed and used for over a decade. Though these tools have been in use by us and some of our clients for a long time we recently decided to turn these tools into web-based, SaaS tools. 
Then we decided to make the two most basic and fundamental of these tools available to everyone. For Free. Out of this was born our Forever Free Initiative™. You don't even need to register to use them. 
We look at this initiative as serving two primary purposes.
To Give Back to the business community
To Make Business Preparedness Accessible to businesses of any size
When I set out in this industry my main desire was to help small businesses to be able to prepare, prevent, and continue operating after or even during a disaster or disruption. Though to make this happen, we had to be at the point where we had enough work and revenue from mid-sized & large enterprises to sustain us.
This also paved the way for the creation and development of our proprietary Impact Toolkit™ simply called Impact™ and the eventual development of our web-based tools and system.
These tools and our system have also been utilized by us at the Erwood Group and clients over a long period of time, so they are tried, tested, and trusted. We simply did not just throw this together recently. Though we also have more advanced tools in our Impact Toolkit™ These two modules in our Forever Free Initiative™ are enough to get a business started planning, and robust enough to keep utilizing them far into the future.
Our paid subscription and advanced tools will have more functionality. For instance, our Advanced Risk Assessment also provides the ability to track risks over time, accounting for mitigation and control of the risks, and more. This will provide greater and deeper insights to risk mapping to the business over time.
The Advanced Downtime Calculator will also account for instances of lost productivity, and costs to catch up, for manufacturing and non-manufacturing businesses. You can also make and plan for adjustments based on various Recovery Time Objectives (RTOs) and other scenarios.
We will also be releasing a powerful Business Impact Analysis Tool as part of this upcoming subscription-based release soon.
Even though we will be making the main Impact Toolkit™ available through paid subscription only. Unlike other similar software that can cost $20,000 or more per year, we plan on keeping these affordable for every business.