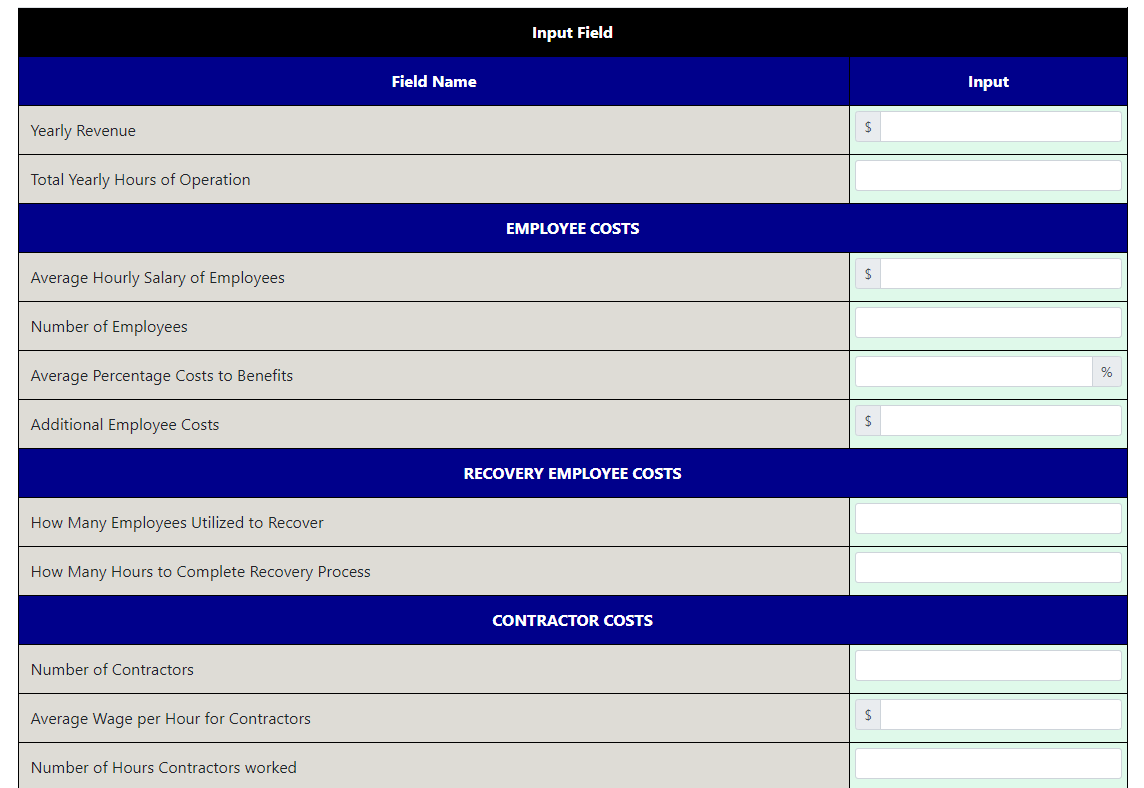 We are excited to announce and introduce our new and Free Basic Downtime Calculator Tool. The best part is it will be part of our Forever Free initiative™ to help businesses better prepare for disruptions and disasters.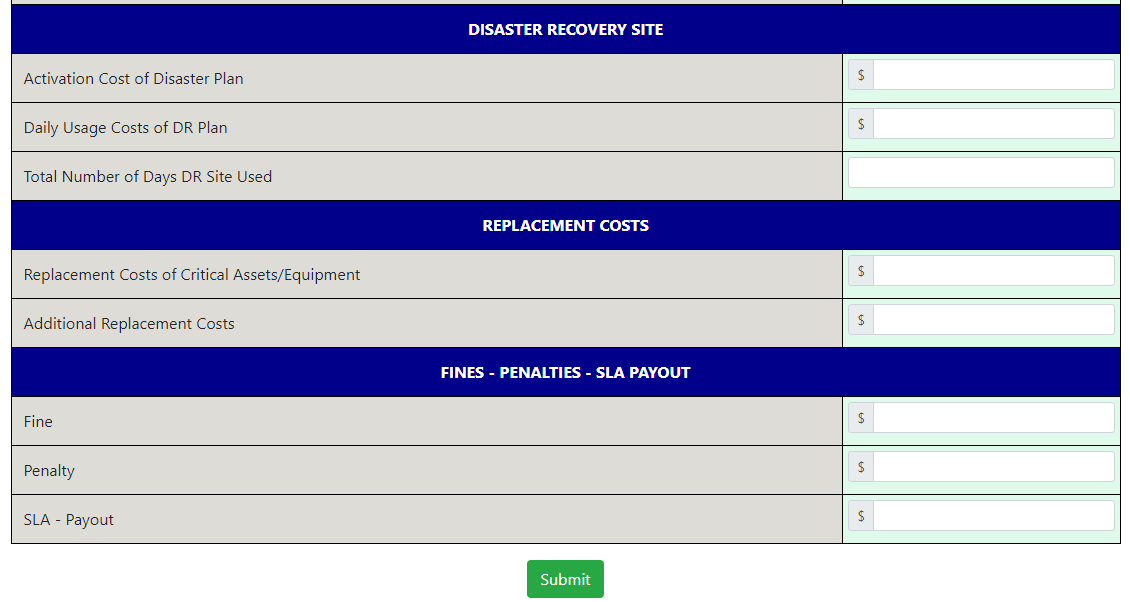 We at the Erwood Group believe the Free Basic Downtime Calculator Tool is an important tool in that many businesses struggle to calculate and measure the true cost of downtime that impacts their business.
This struggle leads to issues in implementing the right strategies, recovery time objectives that are inappropriate to the business, and even shortcomings in proper insurance coverages leading to greater losses. Worse yet is the potential for extended losses or delays in revenue.
How bad is the problem? Bad enough that a Forrester survey conducted in 2011 discovered that while 55 percent of respondents claim their companies have calculated the cost of downtime, only 18 percent knew what that figure was. The Average Reported Cost Per Hour is near $350,000. According to the same report, 90 percent of respondents did not know the cost of their most recent disruption. Of the 10 percent that did know, to total costs of their most recent disruption, the average cost was $10.8 Million.
While it is obvious to most people that lost revenue causes problems, delayed revenue can be just as bad for small and midsized businesses that depend on the lifeblood of their cash flow.
Now a business can utilize our Free Basic Downtime Calculator Tool to determine the financial impact of disruptions to their business quickly and easily. You can access the Basic Downtime Calculator by clicking the link here:
Free Basic Downtime Calculator Tool by the Erwood Group.
For complete step-by-step instructions on using the Basic Downtime Calculator please see this link:
Guide to Using the Basic Downtime Calculator
We are also excited to tell you we will be releasing our entire Impact Tool in Early 2023 which will include the following modules:
Advanced Downtime Calculator 
Advanced Risk Assessment
Business Impact Analysis